COVID-19 Update
Due to the coronavirus pandemic, the Adult Day Services Program is temporarily suspended until further notice.
Who we are
The Adult Day Care program is designed to assist older adults to remain at their optimal levels in their home and community.
It is a place for people to meet with their peers and succeed with programs tailored to their abilities. Fostering each individual's strengths and talents, we continually strive to create an atmosphere of acceptance and belonging.
Located in the Trinity Community Center, Adult Day Care is a safe, structured, Christian environment where older adults can have fun, companionship, and physical assistance when needed. We believe that all people are God's children and are cared for with love and respect.
Please click the button below to give online to Trinity's Adult Day Services ministry. You will be taken to Trinity's online giving page. Adult Day Services is one of the choices for funds you can make.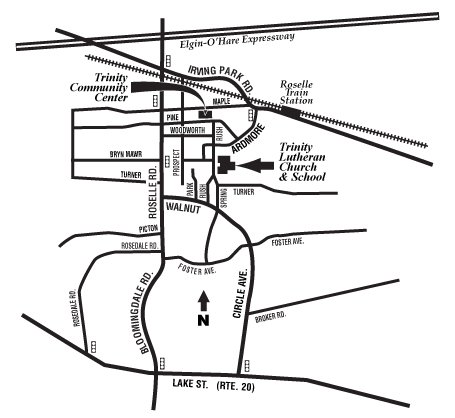 Days and Hours of Operation
Monday – Friday, 7 a.m. – 5:30 p.m.
Activities
Clients at Trinity Adult Care Center enjoy a full schedule of daily activities. Activities are designed to encourage health and a sense of well being for the entire person. Attention is given to the physical, intellectual, and spiritual needs that every individual has. Exercise, large motor activities—like balloon volleyball and shuffleboard—help keep the seniors physically active.
Our staff members assist all that have a desire to play. Current events, trivia games, and armchair travel keep brain cells active. Elective Bible studies and devotions keep clients open to God's healing spirit.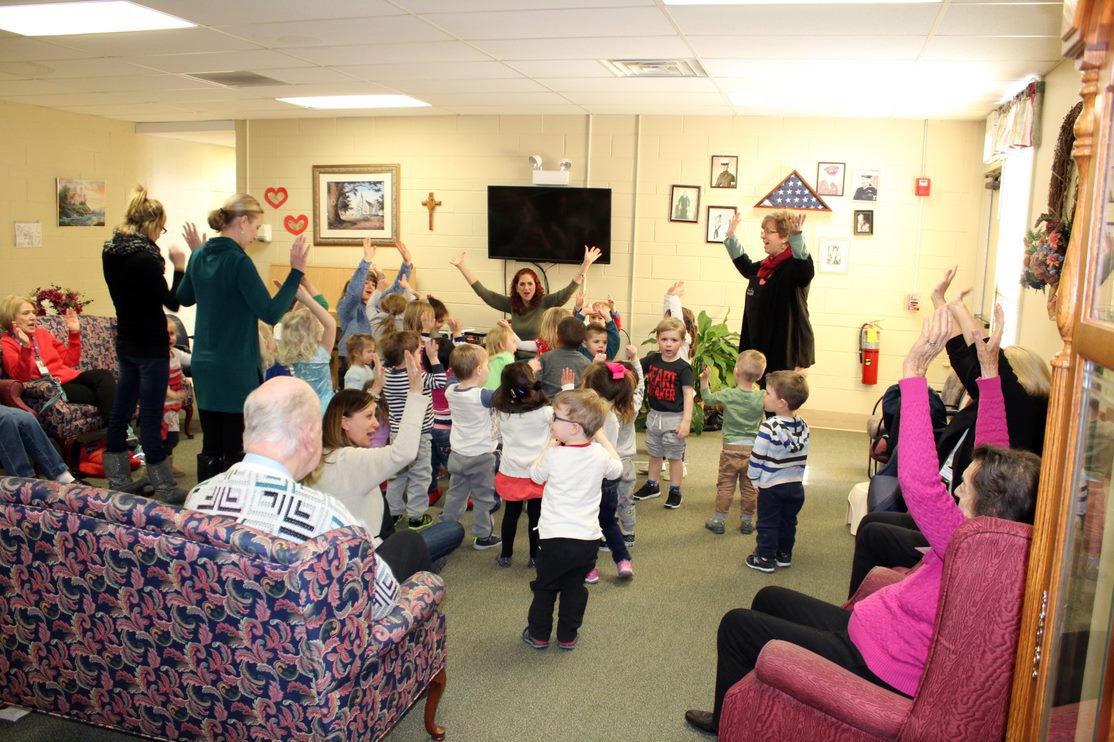 Physical Assistance
The staff of Trinity Adult Day Care assists those with physical needs such as:
Clients that use a cane or walker
Clients that can be transferred from a wheelchair by one staff member
Clients who need help or reminders for the bathroom
Clients who need minimal assistance with eating
Clients who need midday oral medication
Food and Nutrition
A morning snack, a hot and nutritious noontime lunch, and afternoon juice are provided daily.
Inter-generational Programming
Trinity Adult Day Care has the unique experience of sharing a building with Trinity's Child Care program. Programming is planned on a regular basis with the children in the building. We also have unique opportunities for Trinity's day school children to visit us for special events. Trinity's Care Center is always striving to foster a bond of understanding between generations.
Communication with Families
Families and caregivers have important needs, also. Trinity Adult Day Care recognizes these needs and makes every effort to assist families in their job of care giving.
To facilitate communication with families we provide:
Daily input from our staff about each client's experiences while at the Center
Information and referrals from the director
Monthly family support groups
Individual family conferences
Barbara on Facebook said, "I am currently a caregiver and honestly, it's a lot. I'm grateful for programs like yours because they give working families safe and affordable options."
We encourage prospective clients to schedule an appointment to visit with their family. For more information contact Nancy Watkins, Adult Day Services Director, 630.894.3810 or, click on her photo card below.