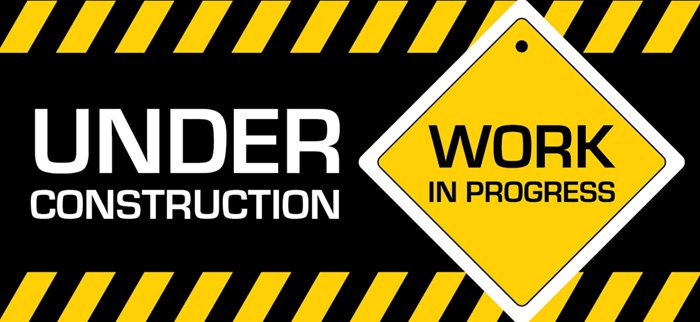 UNDER CONSTRUCTION......
THE BIBLE SAYS GIVE CHEERFULLY (2 Corinthians 9:7) -- SO WHY SHOULD GIVING TO THE LORD BE SUCH A CHORE?
That's one reason we offer an online giving platform powered by REALM!
WHAT THIS MEANS FOR YOU
A much more enjoyable and simplistic giving process.
It works WAY better on mobile than the old platform.
It wasn't built for the 1900's. It's built for the modern mobile transaction.
AN IMPORTANT DECISION
This is an important decision and not one to be made lightly. Before giving in this manner, especially via credit card, please prayerfully consider the wisdom in using a credit card. Trinity strongly believes in responsible budgeting and giving When giving via credit card, please ensure that the amount designated for your tithes and offerings has been well thought out and is a part of your spending plan/budget.
If you don't have a spending plan/budget and need help in setting one up, please consider attending one of our Financial Peace University courses. Giving should be a priority in all our lives and a way to bring glory to God, not another way to add stress to our lives and drive us deeper into debt.
DID YOU KNOW?
At Trinity, we have put several safeguards in place to ensure accountability and transparency in all of the Church's financial dealings.
An independent accounting firm audits the Church's accounting records on a yearly basis.
The Church's accounting records are open to anyone who would like to examine our books.
The Church's accounting staff is available to answer questions anyone may have, as well.
_______________________
Insert Financial Peace University Card Here
_______________________
ONLINE GIVING THROUGH REALM
Setup is very easy, but just to make sure you have all the help you need...
You can watch the walkthrough video or follow the text instructions available at the bottom of this web page.
Make note of how you can cover the processing fees was well!
____________________
INSERT TUTORIAL VIDEO
____________________
*Tutorial video above, detailed instructions, and FAQs below
STEP 1: SETUP YOUR GIVING IN THE NEW SYSTEM
xxxx
yyyy
zzzz
aaaa
FAQs
Why are there processing fees?
Another great question! Any time you perform an online transaction using a payment method such as a credit/debit card, or ACH bank transfer, there is a payment processing company that works in the background. This isn't unique to Trinity, but exists for all organizations and companies who utilize these payment methods.
This processing company ensures full cyber security measures such as end-to-end encryption for the payment data, and compliance with federal regulations. So while that ensures a secure and convenient way to give to Trinity, it also means a small percentage of your gift goes to the fees these processing companies charge.
You can select to cover these processing fees which ensures your full intended gift goes to Trinity, and the processing fee is added to the transaction total. If you select "cover fees", it wills how you exactly how much the fee adds to the total.
If I cover the processing fees, are the fees tax deductible?
Yes!
Can I still give via check or cash?
Yes! Although we encourage you to give online, if you prefer giving via check, consider setting up recurring giving using ACH (bank account) within the online giving system. That way, even if you're out on vacation or out for a Sunday, your gift is still given. Giving online also cuts down on the amount of time it takes our finance team to process giving each week and allows Trinity to make the best use of your gift immediately.
Does this mean we're not doing offering plates/baskets in the service anymore?
No -- we will still have a time of generosity where we pass around baskets for those who prefer to give by cash or check. It also remains an opportunity for the congregation to place their connect cards in the basket. And don't forget the "Orange Bucket" Sundays either! They are an opportunity to make special gifts in response to special opportunities to share God's gifts with other