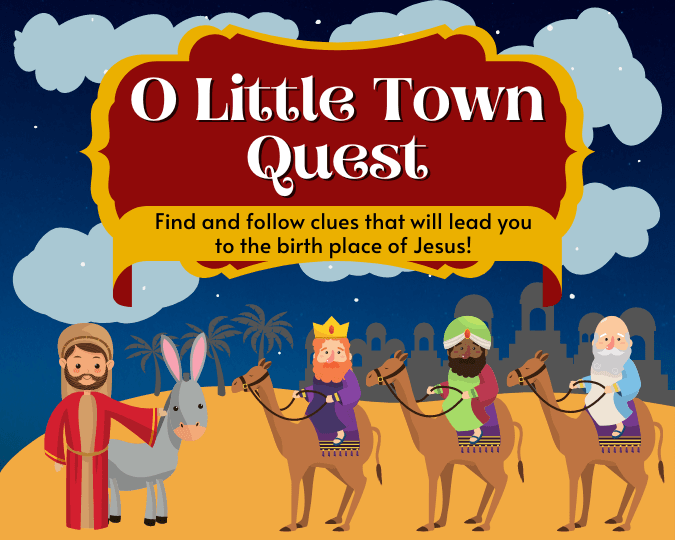 You and your family are given a mission to find the birth place of Jesus. But how are you going to figure that out? Solve puzzles and follow the clues to find the answer! This exciting experience also includes some fun and treats in our family life center after your journey.
O Little Town Quest is an interactive Christmas event for families that will take place on December 18 from 2:00-4:00p in 30 minute entry time intervals.
Please register your family group for an entry time between 2:00-3:30p (2:00p, 2:30p, 3:00p, 3:30p) to start their quest.
---