**Due to the COVID-19 pandemic, we are currently not offering Sunday School in the building. However, we have take home bags available so you can do Sunday School at home with our follow along videos each week (link below). If you are interested in picking up bags, please contact DCE Haley Link using the link at the bottom of this page.
9:30 a.m. Sunday School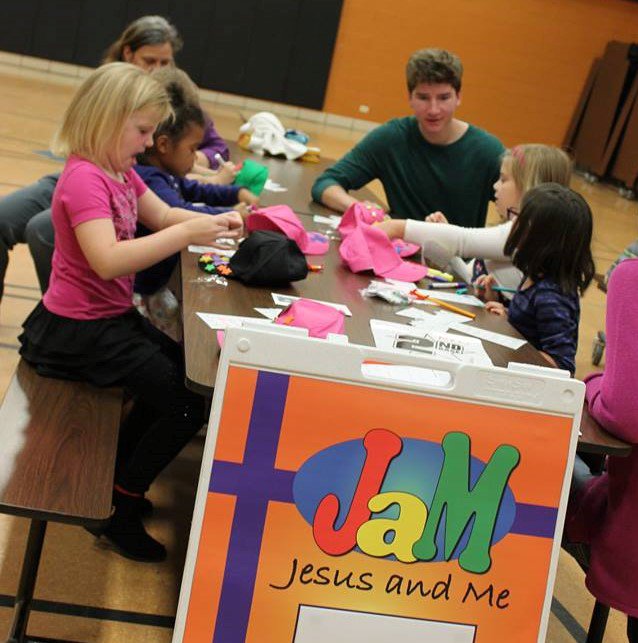 Do your kiddos need to learn about Jesus? Do you want us to help you with that? We are happy to offer our 9:30 Sunday School called "J.A.M" which stands for Jesus And Me!
Jam is offered for 3-4 year old children (Preschool) and up to 5th grade.
The preschool class starts and ends in their classroom.
All the other kids (K-5th grade) start in our Heritage Center (small gym) and have a fun worship lesson and songs. The kids then head to their classrooms based on age as they explore Bible lessons with crafts, games, and stories.
Each class is staffed with dedicated and loving teachers who create dynamic and fun learning opportunities. Parents or guardians must register their kids in the program with drop off and pick up by a designated adult each week.
It is never too late for your kids to join in the fun!
Contact Haley with questions