Who we are
Here's the deal, Trinity Lutheran Church cares about one thing more than anything else, Jesus Christ. We have been worshiping Jesus since 1910. What started as German farmers educating their children, became a thriving church that loves Jesus, loves the people in our community and serves them in Christ's name.
Trinity is a family of individuals that have found hope in Jesus, and simply want as many people as possible to experience that exact same freedom.
Our Mission is "Loving People to Life in Jesus, because Jesus Changes EVERYTHING." Jesus was changing people's lives in 1910 and He is still changing lives today. Come experience life is Jesus!
Where we're headed
What's the bottom line? More than ever, Trinity Lutheran Church is committed to growing families around hope in Jesus. Hope for the future. Hope for better. Hope for progress. Again, Hope in Jesus. And as we move forward as a church family, belonging remains at the center of who we are as followers of Christ.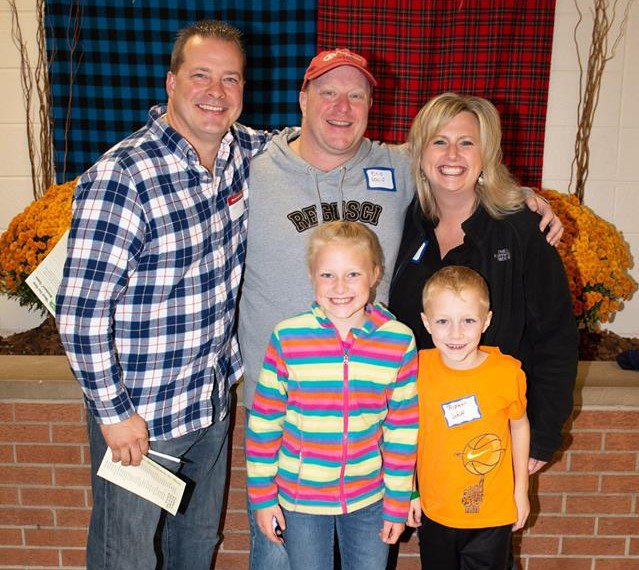 What this means for you
What does this mean for you? Most importantly, you're always welcome at Trinity. We're saving a seat for you. Wherever you're at in your faith journey, you'll always be accepted as part of the Trinity family.
**Below is information prior to COVID-19, and we currently have paused these programs. We are hopeful in the future that we will be able to provide the below programs again. Please continue to check for updates. If you would like to connect with others during this time of isolation, we encourage you to join our COVID end-isolation team or maybe join a life group! Contact us for more ways you can connect.
Beyond that, if you're ready to plan to connect more with others, we invite you to attend our Start Here Open House on the last weekend of the month in our main lobby. Start Here is a way for people who want to see more of what Trinity has as a faith community and chat with some of our friendly team. All are welcome!
Or if you'd simply like to get in touch with a person on our team directly, click the button below.