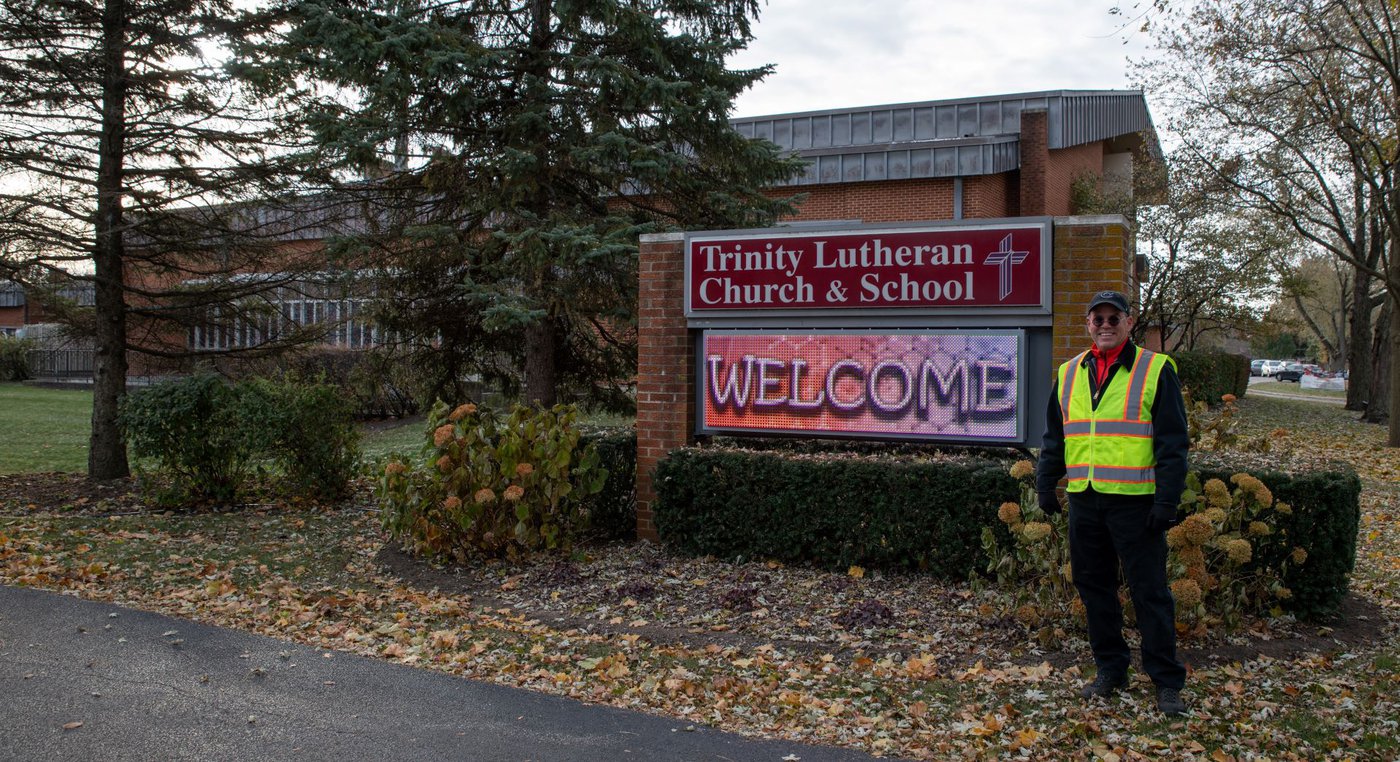 Trinity is that large brick and gray building at 405 Rush Street in Roselle.
The main entrance is located by our electronic sign on Rush Street. Our parking lot is behind the building. Trinity's main doors are under the car canopy. Special Needs and Handicapped parking spaces are located near the church entrance. The building is wheelchair accessible. Elders, greeters, ushers, and members are happy to help visitors and members who may need any assistance. Just pull up to the main doors and ask.
Trinity offers both traditional and contemporary worship with three worship services each week. All worship includes music, Bible readings, and a message. Something for everyone!
Location & Directions
Trinity Lutheran Church is located in Roselle, IL at 405 Rush Street. Find location address by clicking here.
What can I expect?
Come as you are and expect to feel welcomed as our guest. We have a friendly atmosphere that allows you to dress in the way you feel most comfortable, including anything from jeans to business casual to suit and tie.
As you enter the church, someone will welcome you. Expect the service to last for approximately one hour.
Guests are never singled out. You will not be requested to stand up, wear a name tag, or do anything that might make you feel awkward. Our regular attendees sign attendance cards each week online. You may share your contact information with us when you are ready.
We have an offering box at the back of the church in which our regular attenders place their gifts and tithes for God's work at Trinity and throughout the world. As a guest, you are not expected to give an offering.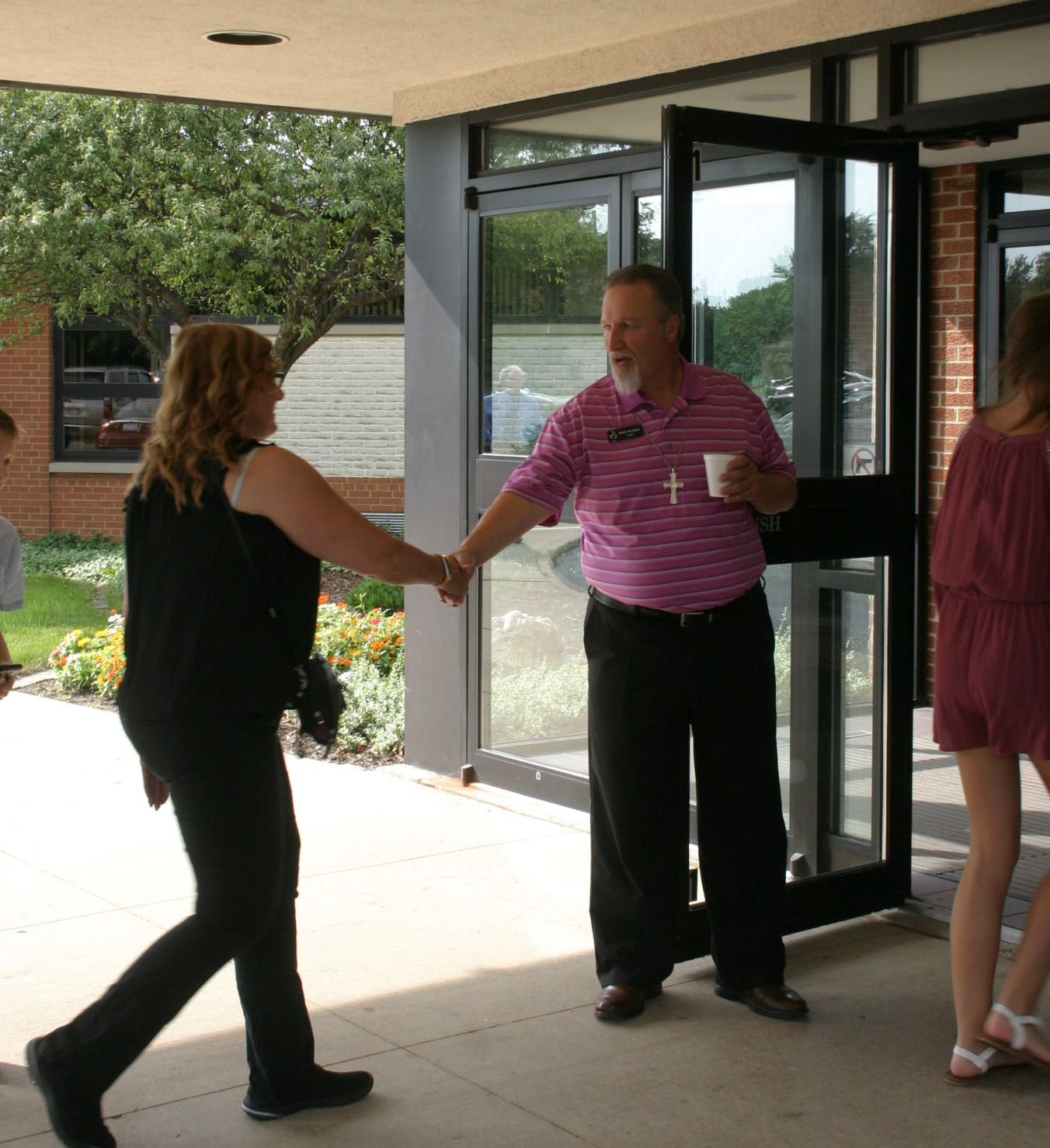 What about my kids?
Children are always welcome at Trinity. We love having children in worship. We are used to children making noise.
We have ELEVATE kids for children preschool to 5th grade on Sundays at 9:45a between the 8:30 a.m. and 11 a.m. services. There is also a children's message during all services and a kids activity bulletin with crayons that can be picked up upon entering the sanctuary. There is a "cry room" at the back of the church where parents can attend to their child and still hear and participate in worship or you can take them to the non-staffed nursery to play and still watch the service. There is a private mother-baby area located in our women's restroom past the Café. Baby changing stations are provided in the men's and women's restrooms.
Will there be coffee? I need coffee.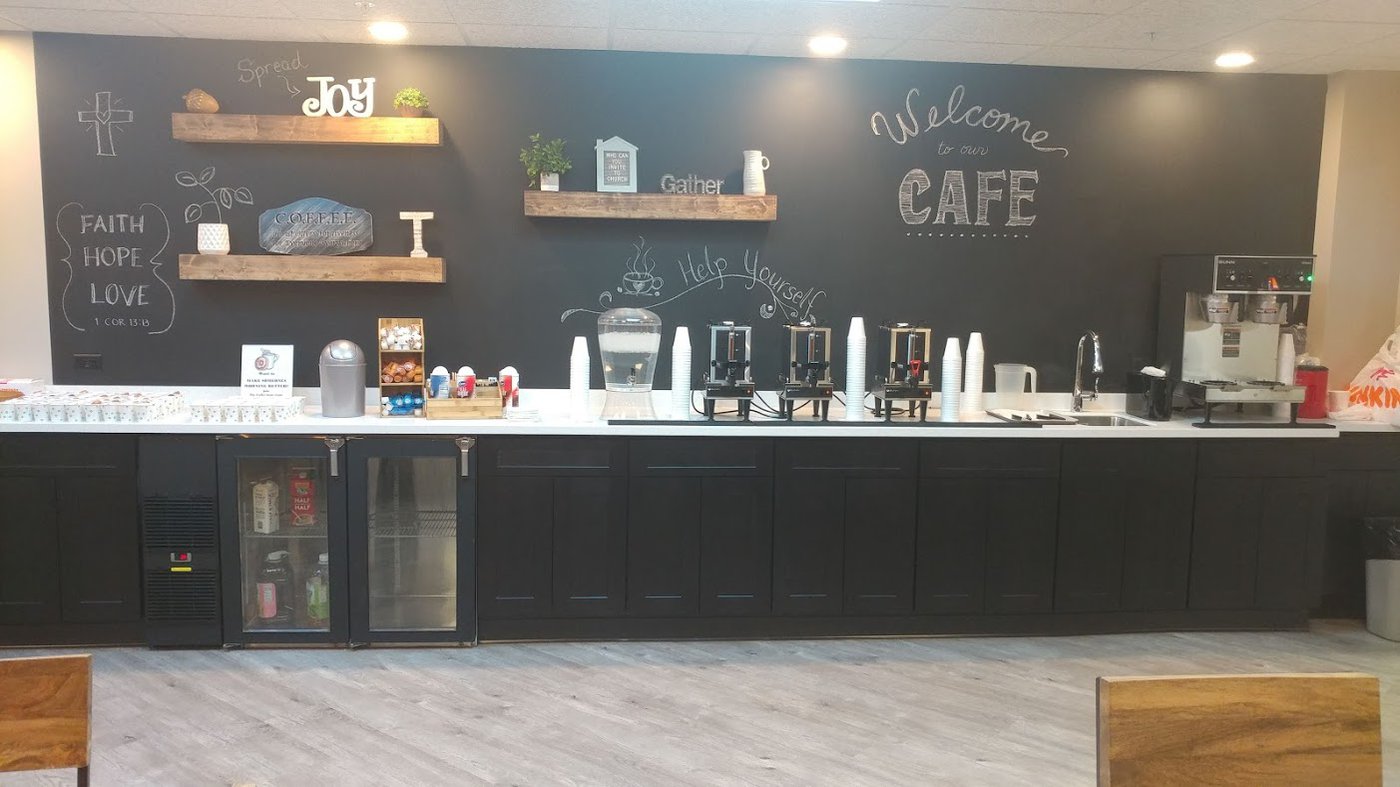 YES! There is coffee and donuts on Sundays available in our café. We invite you to bring your own covered coffee mugs into church.
Want to invite your friends and family? Copy the link, paste in a text/email and send them a personal note from you. Most people come to church because someone invited them. This may be the nudge they need.
This page will give them all that they need to know!
More questions or ready to visit? Fill out a form online or contact Jeanine Kelly.