Experiences for Families and Children at Trinity
Trinity is all about families. Our roots go back to the 1890's when a group of families decided they wanted a Lutheran school in Roselle and made their dream happen. Today that school serves 3-year-old preschool students through 8th grade students. In addition our congregation offers activities for children of all ages, from a licensed childcare facility to a vibrant high school youth group. While we are a Lutheran congregation by doctrine and affiliation, you don't have to be Lutheran to worship with us, learn with us, or play with us. All are welcome!
Family Advent Celebration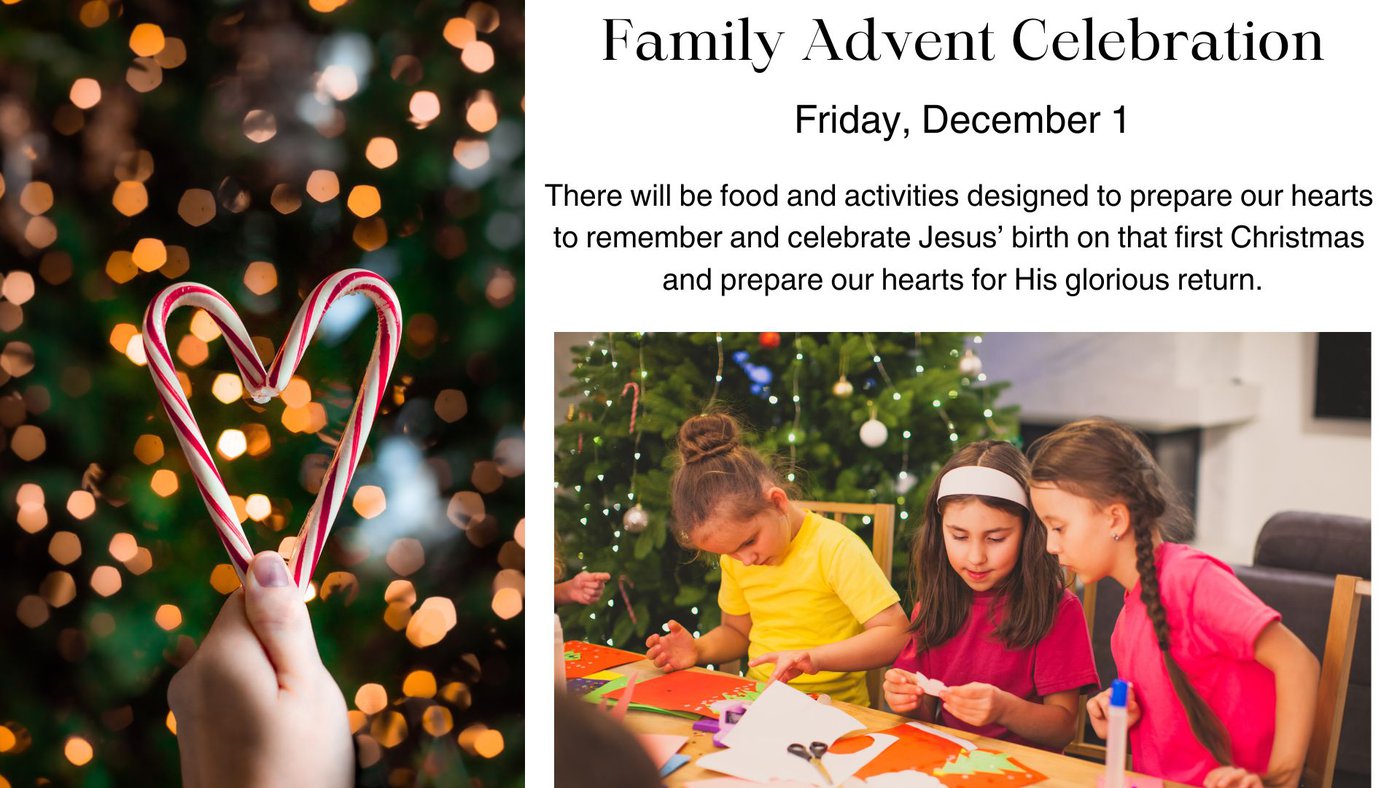 In just four weeks from today on December 3rd, we will begin a new liturgical church year with the start of Advent. The word "advent" means the coming of a very important person, thing, or event. In the Church, the season of Advent includes all the days between the four Sundays leading up to Christmas. It's a time of preparation for the celebration of the birth of Jesus at Christmas and for the Second Coming of Christ.
This year, Trinity will be having a Family Advent Celebration on Friday, December 1, from 6:00-8:00 PM in the Family Life Center. There will be food and activities designed to prepare our hearts to remember and celebrate Jesus' birth on that first Christmas and prepare our hearts for His glorious return. The event is open to everyone, but we especially encourage families with preschool and elementary children to attend. So, Trinity, invite your family, friends, and neighbors.