Who we are
In partnership with parents, Trinity provides a high quality developmental program enhancing intellectual, social, physical, emotional, and spiritual growth.
Providing quality care and early childhood education Monday to Friday from 7:00 a.m. to 5:30 p.m. for children ages 6 weeks to 4 years old.
Department of Children and Family Services (DCFS) licensed.
Why should you consider Trinity Child Care Center for your child?
We offer a caring, enriching program, where young children can learn and grow. We have developmentally appropriate programs and practices that provide an opportunity for young children to develop critical thinking skills and positive social skills.
We have a variety of age-appropriate activities that are enjoyed daily in our classrooms and outdoors. We provide nutritious, lunches and a.m./p.m. snacks.
Concepts and skills are introduced to children in classroom interest centers. Children have the opportunity to experience a wide variety of enriching activities in a warm, caring, Christian environment. Our qualified Early Childhood Staff foster a love for learning in each child.
Trinity Child Care Center's goal is to provide quality care and education for children and their families in a Christian environment.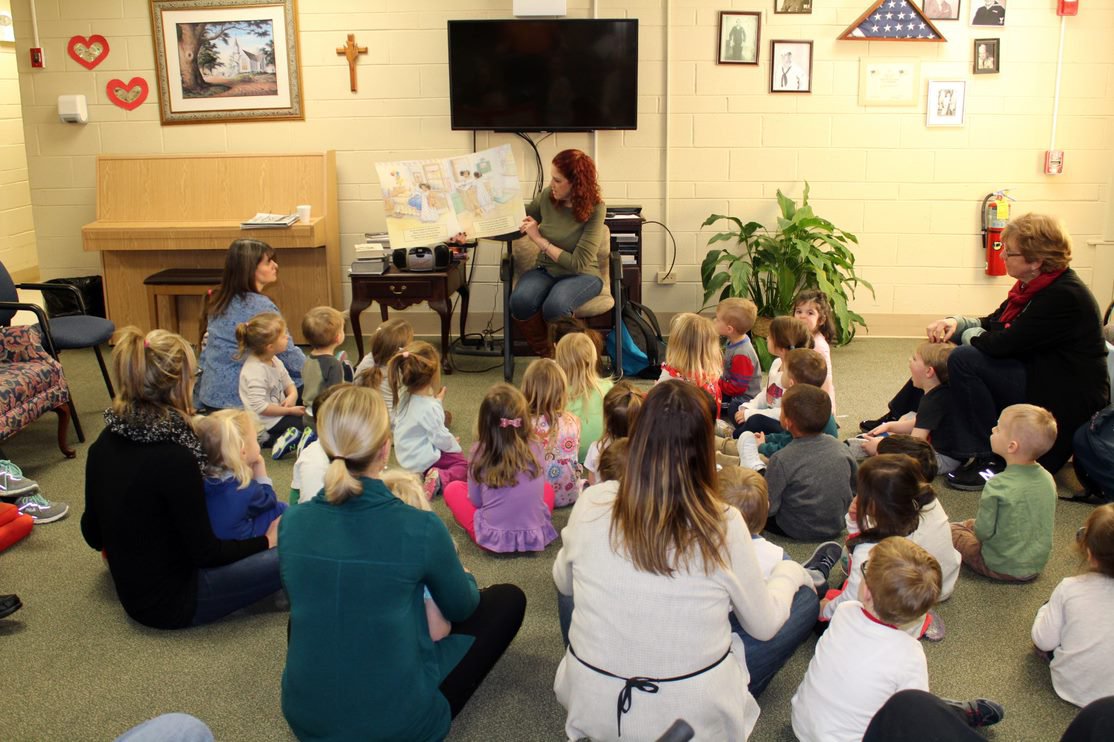 Trinity Child Care Center Weekly Rates
Infant (6wks - 15mo)
5 days - $430
3 days - $303
2 days - $202
Toddler (15mo - 2yrs)
5 days - $400
3 days - $285
2 days - $190
Young Preschool (our young preschool program is for 2yr olds as well as 3-4yr olds who are not yet potty trained. If your child is 3yr or older and fully potty trained, please contact Trinity Lutheran School for information about preschool and child care)
5 days - $370
3 days - $267
2 days - $178
Family Discount: 10% off 2nd child's tuition, 15% off 3rd child's tuition. Discount is applied to the lowest weekly tuition rate(s).
Staff Discount: 50% off weekly tuition
Registration: $100 due upon enrollment
Annual Materials Fee: $75 due each year on July 1
To schedule a tour or for enrollment information, contact Child Care Center Director, Jaimee Rygel, at 630.894.3970 or click on her picture.